If you're looking to insulate your garage to convert its use from a standard storage or utility space to a usable living space of the home, there are different considerations when installing garage insulation. Garages in the UK are typically uninsulated and made of just a single skin of breeze blocks, so they can become freezing during the winter and stiflingly hot in the summer.

Table of contents:
One of the main reasons homeowners insulate their garage is because the garage is attached by at least one wall to the house, as in the picture to the left. Heat transfer can cause the rooms attached to the garage wall to lose their heat very quickly, increasing heating bills in the home and reducing the comfort of residents inside.
Are you insulating the garage to use it as extra living space? If you're converting your garage from storage to a games room or cinema room for example, you'll need to insulate with further considerations to make the room as comfortable as possible.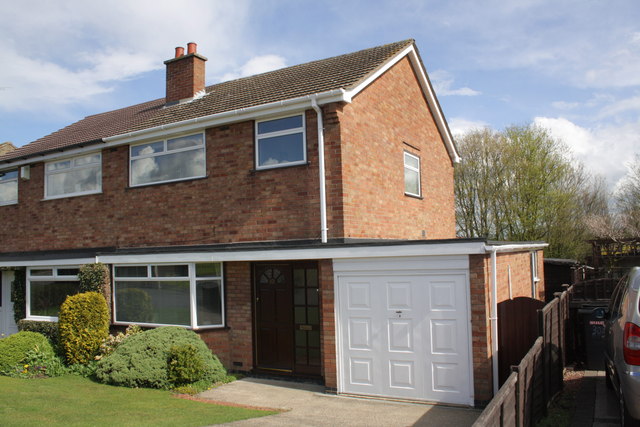 ---
Cavity Wall Garage Insulation
Some homeowners are lucky enough to have garages which are 'double skin', featuring brick walls surrounding a breeze block structure which have an air gap usually 50mm or more in between. If this is the garage type that you have then insulating is unfortunately not a DIY job. You'll need to get a professional to use specialist inspection equipment, known as a boroscope, to inspect the cavity. If the cavity is empty then certified professionals can insert blown-in insulation through small holes drilled into the mortar.
This is the only form of cavity wall retrofit. If the condition of the breeze block wall is less than satisfying you could carefully deconstruct it and insulate it against the brick before building another breeze block structure back up.
Breeze Block Garage Insulation
As previously mentioned, garages have two distinct makeups. In instances where the garage is just made up of a breeze block structure then you must take the approach of solid wall insulation as detailed here.
Fitting a timber frame to the inside of the garage walls and then filling these spaces with insulation slab is an option but this can decrease floor space. Ultra-thin products that are specially designed for solid wall insulation, like Sempatap Thermal, are easily applied as they're fixed with strong adhesive instead of nails or screws, requiring no new structure.

Pasted on just like wallpaper, the 10mm thick Sempatap Thermal product needs just a coat of primer underneath it before the adhesive is pasted to the rolls of SempaTap Thermal and apply with the foam side to the wall. Once this has been smoothed out with a spatula as in the picture to the right, your garage walls are insulated!
---
External Garage Insulation
External garage insulation is possible if the garage is a separate entity to the home. A detached garage that has all the necessary space around it, including room on all sides that won't encroach on someone else's land, can be insulated on the outside.
External wall insulation can be fitted to the outside breeze blocks of the garage and then this just needs to be rendered over with a weatherproof finish. This can be done with wooden shingles as cladding on garages for an authentic, garden building look that's weatherproof and would make the perfect look for a workshop, garden studio or outdoor games room.
---
Garage Floor Insulation
Garage floors are often extremely cold during winter months so installing a layer of insulation can make the space more attractive to spend time in as the floor is warmer. Particularly if you're looking to convert the garage into a useable living space, it's a good idea to use rigid insulation board to insulate the floor. Thin insulation board is available to the floor height is increased as little as possible but generally, if the garage is attached to the house, there will be a step down to the garage floor anyway which gives you more height to play with.
Insulating a garage floor will also improve the look of the floor as you can decorate right over the top with underlay and carpet or a timber deck. Installing acoustic matting over the insulation board can offer acoustic insulation for the floor, reducing any echoes that might result from a large, high garage. Using insulation board with acoustic properties built-in could be another way to minimise any echoes and airborne noise.
---
What else can be done to insulate a garage?
Once floors and walls of a garage have been insulated you could always consider insulating the garage door as just a thin layer will make all the difference to a cold, metal surface. Tape multifoil insulation to each internal section of the garage door using foil tape. If the sections in the door are particularly deep you could use a glass wool insulation roll to fill the deeper cavities before going over the insulation with multifoil and securing it all into place.
Please be mindful of any additional thickness given to the garage door if the garage door is an up-and-over style.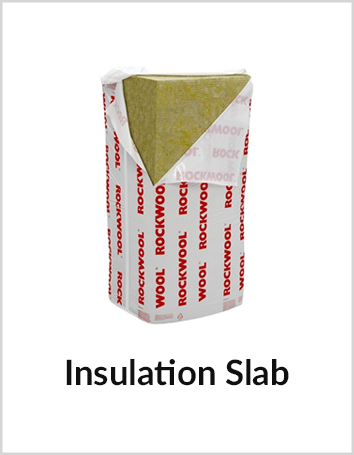 ---
Please seek the advice and help of a professional insulation installer if you're unclear on how to insulate a garage or if there are aspects of this DIY project that you are uncomfortable with. For installation and product advice from our helpline contact us on 01752 692 206.
Was this guide useful?
Let us know if you liked the post. That's the only way we can improve.
Thanks for rating this article.
Mentioned in this project guide: