Insulating your conservatory can provide several benefits, both in terms of comfort and energy efficiency.
It allows for enhanced usability, temperature control and condensation control while increasing the value of your property, among other things.
Now:
When considering insulation options for your conservatory, you can explore options such as double-glazed windows, insulated roof panels, and insulation materials for walls and floors.
The question is:
What is the best way to insulate a conservatory?
It might come as a bit of a surprise, there are a few ways to do so, based on your preferences and budget.
Without further ado, let's find out how to insulate a conservatory like a pro!
---
Table of contents:
---
What conservatory insulation solutions are there?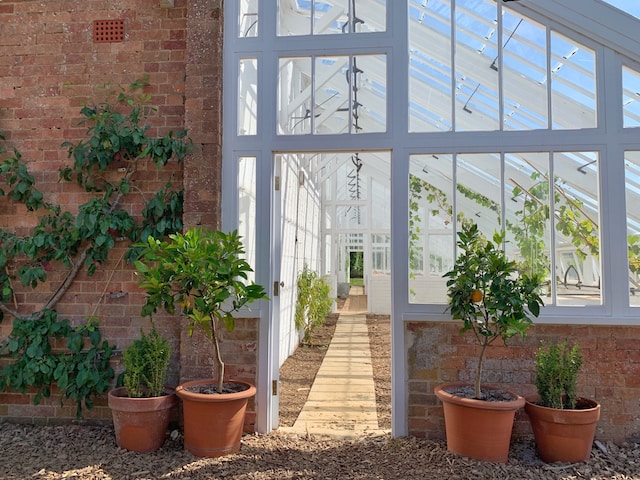 Contrary to popular belief, there is more than one way to insulate a conservatory. While one solution might be more invasive, there are others that can be easier to incorporate when it comes to insulating a conservatory.
Here are the ways you can insulate your conservatory with the help of some simple materials!
Conservatory window insulation
One of your most basic insulation solutions is in fact one that can be great for aesthetics as well. This solution is blinds or curtains!
This can be a cheap conservatory insulation solution if you have a smaller budget. Not only is it low cost, but can be a quicker solution. Just make sure to note how many glass windows you have as too many blinds and curtains can risk the area feeling a little too enclosed.
It can be a long-term solution, but make sure to keep an eye on them. Blinds and curtains can be at risk of mould caused by damp and condensation. So make sure you regularly keep an eye on them and clean or replace them accordingly.
It's also worth noting blinds can be placed on the ceiling. Further insulation in the winter and better sun protection, but not overdoing it, in the summer.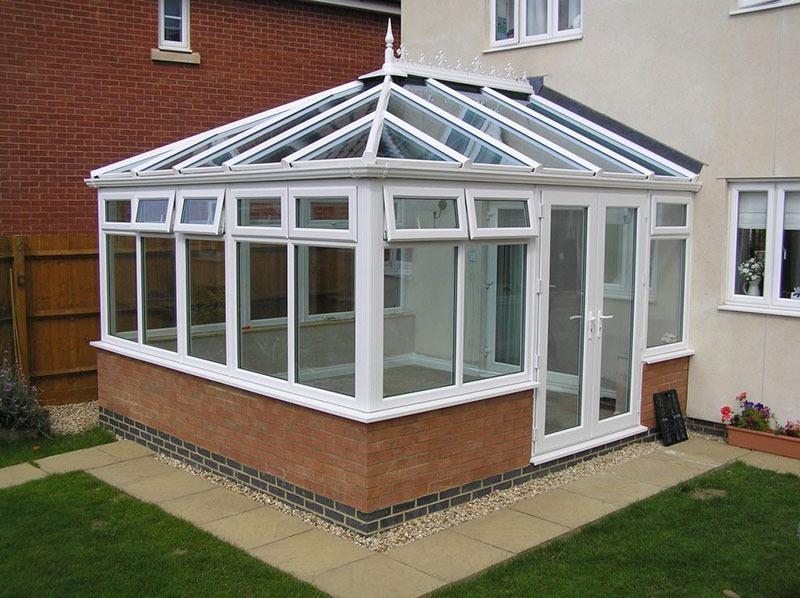 ---
Conservatory roof insulation
A conservatory roof can have many different things done to ensure insulation is effective through summer and winter. In fact, if you have the budget, you can incorporate materials into your conservatory roof for better insulation results.
Using conservatory foil insulation
Foil insulation is great for conservatories. Although slightly more pricy, you can easily place the foil insulation under the glass on the roof. Following that, the foil can be covered by plastic or a plastic material finish to complete the look. Plastic is great if you want to install lights, too. So opting for this solution can ensure effective results.
How it works is the foil will reflect the heat and as such insulate the conservatory roof. It can also absorb heat. So whether you're in rain or shine, the foil insulation can be helpful.
SuperFOIL SF19+ is a prime example of foil insulation. Here is some guidance for installation: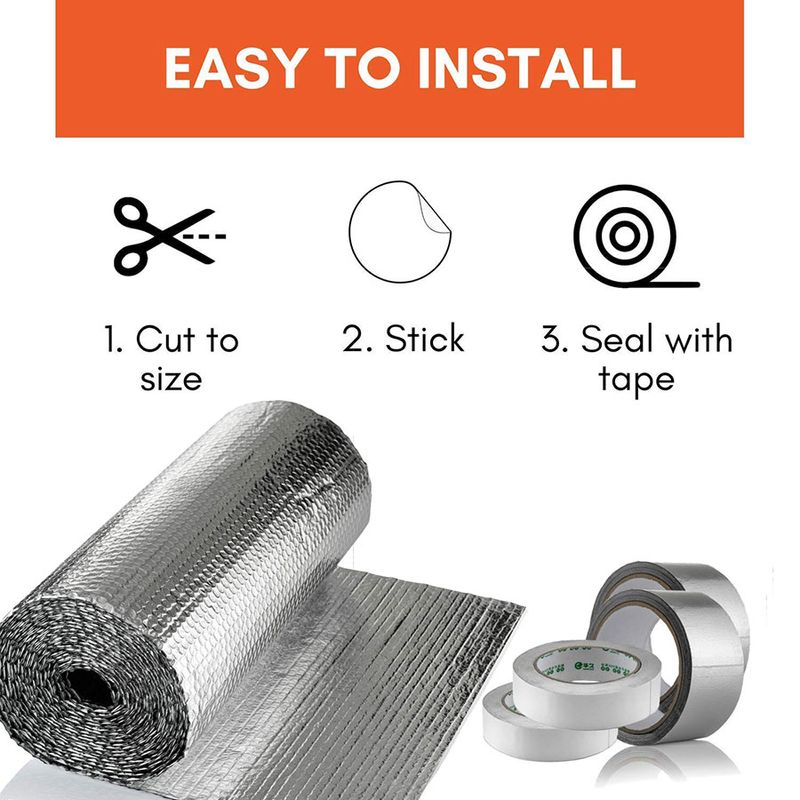 Step one: Make sure the temperature during the installation is ambient; preferably 5°C or higher.
Step two: Ensure the surface where the foil insulation is going to be installed is clean and free from dust, dirt grease or oil.
Step three: Stick double-sided tape to the surface where the foil is to be fixed, ensuring there is a complete perimeter covered. Fix multiple lines to ensure each length of foil has two or more lines of adhesion.
Step four:  Cut lengths of the SF19+ to size, adding 50mm extra on each piece for overlaps.
Step five: Fix the newly cut lengths to the tape, overlapping the edge of each length by 50mm.
Step six: Seal overlapped joints using reflective tape to stop air movement.
New conservatory roof
Conservatory roof replacement is an extreme and costly procedure, but one that might be necessary. In fact, it's quite popular for those wanting to make the conservatory match another room in the property.
One of the ways to change your roofing is by adding a form of insulated conservatory panels.
Insulated panels for conservatories can include the following:
Guttering
Lightweight tiles
If you want to make sure natural light continues to get into the room, you can opt for roof lights or even glass panels.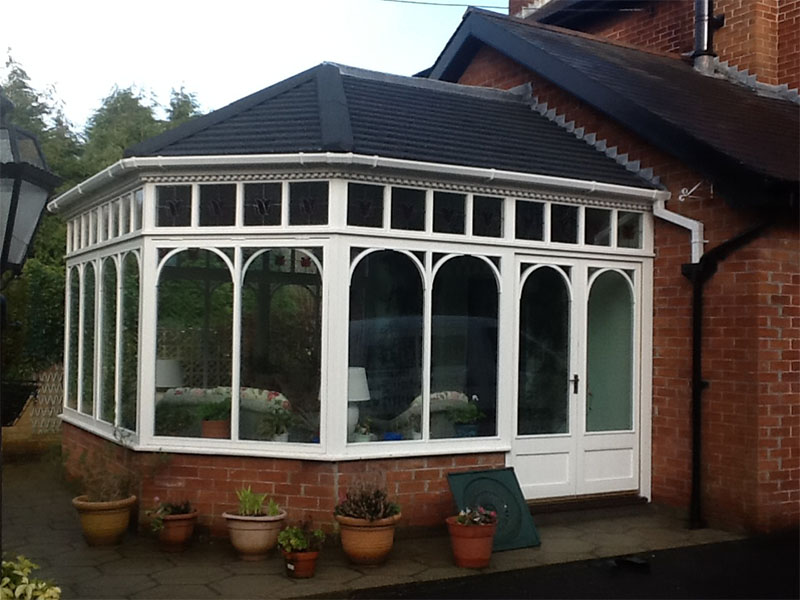 Using polycarbonate in conservatory roofing
You can also install polycarbonate as the glazing solution. Thicker polycarbonate is typically better for insulation in colder weather.
On the other hand, installing a thinner layer of polycarbonate beneath the original material can be easier than a full replacement.
It's also worth knowing that this might not be the be-all and end-all of condensation issues, so ensure you know what you'll be dealing with.
Note: Make sure that you're ready to fork out any replacements as polycarbonate roofs can last as little as ten years.
Using solar control film
A simpler method of insulation for a conservatory includes the use of solar control film. This is typically a sheet of material that can be applied to the windows of the conservatory.  It supports the conservatory by retaining the heat from the conservatory itself. As a bonus, the film can also be used to help reduce UV rays and glare entering the conservatory through the windows.
The reduction of UV rays also means that there is a reduced chance of fading furniture. So installing solar control film can be great for a simple and easy-to-install solution.
As a general rule, however, make sure to buy higher quality film to avoid peeling within a few years. You will also need to make sure that the manufacturer won't void the warranty when the film is applied.
And that's how to insulate a conservatory in multiple ways!

---
When installing insulation, make sure it is compatible with the project. If unsure, check with the manufacturer. You can also give us a call using our helpline or open the chat box in the bottom right for further support. 
Was this guide useful?
Let us know if you liked the post. That's the only way we can improve.
Thanks for rating this article.
Mentioned in this project guide: