Before insulating a loft or loft conversion, you must make plans. This will include determining how and what you use to insulate a loft.
The plan will help you better understand what finish you might be looking to achieve. This is especially important when you're opting for a loft conversion. Read on to find out more about the process of insulating a loft roof, insulting a loft conversion and more.
---
Topic of contents
---
What to consider when insulating a loft space
The home's energy efficiency should be the first thing you look for when working on a loft project. If you're looking to insulate a ceiling or for roof insulation, you need to know if you want a warm roof or a cold roof.
A warm roof is a roof with insulation in the loft walls and floor, meaning that you insulate the loft space.
A cold roof is a roof that has insulation just on the floor of the loft. This means insulating the space below but leaving the loft space uninsulated.
Choosing between a warm or cold roof typically depends on whether you plan to use the loft space or not.
Are you going to use your loft as further living space?
A warm roof loft conversion needs more insulation as the use change will affect your project. Regardless if there is existing insulation or not.
If you want to insulate a loft conversion to use the loft as extra living space, don't leave the insulation on display. There may be further considerations to make about acoustic and fire-rated insulation.
Likewise, look into upgrading or increasing the thickness of existing floor insulation. You might not know the thermal conductivity of the insulation or how long it's been there.
Should you raise a loft floor for insulation?
You don't want to increase the height of the floor too much, as this will take away the headspace the room offers. This is especially important for pitched roofs.
Adding too much floor height can result in less usable floor space. This is because areas closer to the eaves don't have enough head height to allow a person to stand up. So consider thin floor insulation options as well as insulating the ceiling into the rooms below. This can add to that all-important energy efficiency.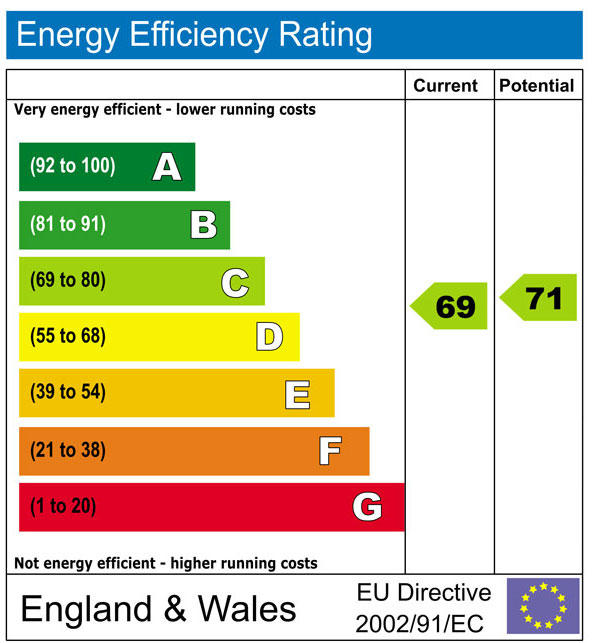 Can I use acoustic loft insulation?
Acoustic insulation is a fantastic idea when you insulate a loft. This is because it can minimise the impact noise from footsteps through the loft and into the bedrooms below. It will also stop airborne noise travelling between the loft and the rooms below. So if you don't like hearing voices and conversations, this will help.
Is your loft strictly storage-only?
In the UK, many people use lofts for storing typical items. Things like Christmas decorations, spare chairs and knick-knacks people don't want to discard.
So what happens if you want to increase the home's energy efficiency but use the loft for storage? Well, it's worth considering covering the insulation.
Covering mineral wool, glass wool or roll slab is especially important. This is because being in and out of the loft could disturb the insulation fibres, an irritant for the skin, throat and eyes.
It's easy to cover the insulation with inexpensive, thin plywood or OSB board. This finishes off the setup and increases the usability and length of time you can spend in the uninhabited loft space.
---
What materials do I need to insulate a loft?
You can use most types of insulation to insulate a loft. From insulation board to insulation roll and insulation slab.
Insulating a loft using an insulation board or insulation slab lends itself to easy and rapid installation. This is because it can be friction-fit into timbers. In a pitched roof, you can measure timber joists to be spaced at 400mm or 600mm.
So, if you cut the insulation board to size, you can push the board into place before securing it with netting. You can achieve this with an insulation slab in the pitch and with an insulation roll in the floor too.
For more in-depth advice about materials for loft insulation, check out our loft insulation buyer's guide for further information about the varying types available to you.
Can you leave insulation exposed?
If you plan to leave your insulation exposed, it's recommended to use a natural insulation or insulation board. This is because there are no glass or mineral wool fibres to itch people in the loft. Instead, manufacturers make natural insulation rolls from recycled and sustainable materials. So it's more eco-friendly, perfect for eco-homes and reducing carbon emissions.
What is the best loft floor insulation?
When you insulate a loft floor, you're also insulating the ceiling of the rooms below. You can fit any of the above-mentioned insulation materials into the loft floor, taking care to watch the height of the floor. Then top off the insulation with structural-grade plywood or OSB board.
Do you want to add a layer of acoustic insulation? You can install an acoustic matting layer before the final floor finishings of the carpet and so on. This reduces impact noise from footsteps in the loft.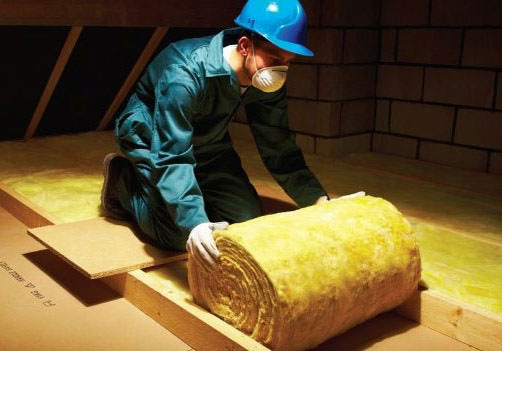 ---
What type of insulation should I use to insulate a loft?
Different types of insulation offer different benefits and properties. Each has appealing qualities to individual projects.
For example, you may be working on a loft conversion insulation project. In this case, plasterboard may be a quicker way to secure thermal insulation and dry line the room simultaneously. This could be applications where the insulation needs to hit stringent and specified thermal targets. So, combining a thin insulation board and a layer of multifoil insulation may be the ideal combination.
Type of Insulation
Material
Advantages
Insulation roll and insulation slab
Glass wool, mineral wool, recycled plastic, sheep's wool
Can be friction-fit between studs and joists
Slab holds shape in wall applications
Lightweight and inexpensive
Rigid insulation board
PIR, polystyrene, phenolic foam, EPS, XPS, woodfibre
Relatively thin for good thermal values
Can be cut to shape around obstructions
Good for large, expansive areas
Multifoil Insulation
Polymer bubble, aluminium, polyethylene foam
Reflective properties
Lightweight, relatively thin
Used on its own or to boost other insulation properties
Insulated Plasterboard
Gypsum board, PIR, polystyrene
Insulates and dry lines
Very versatile
Water-resistant and fire-resistant variations
---
Insulating a loft conversion
Converting your unused loft into a used space has many benefits. Not only will it add more value to your home, but increase the EPC certificate. Something many prospective buyers use to gauge how energy efficient your home is.
Having said that, there are certain targets your home will have to meet. These will need signing off as a legal conversion by the council.
In England, Scotland and Wales, the minimum U-value required is 0.18 W/m2K for a pitched roof refurbishment. So, choose products partly based on their thermal conductivity.
For example, you're using a Celotex insulation board with a lambda value of 0.022 W/mK. In this case, you can opt to install a layer of multifoil insulation or finish off the job with insulated plasterboard. Either can help achieve the U-value that you need it to.
Please note: U-values and the thermal performance of your loft conversion depend on the build-up and any current insulation materials in place. Please consult a professional architect or your local council if you're unsure.

Was this guide useful?
Let us know if you liked the post. That's the only way we can improve.
Thanks for rating this article.
Mentioned in this project guide: