Cavity walls have been a go-to for properties since the 1930s. Almost all homes have them and unless the property was built within the last 20 years, it's likely those same cavity walls are empty. If this is the case, you'll need to consider cavity wall insulation.  With this guide you can learn what types of cavity wall insulation are available, figure out your wall type and more to keep your home warm throughout the colder winter months.
---
Table of contents:
---
What is cavity wall insulation?
There are two types of Cavity wall insulation – full fill cavity or partial fill cavity. Cavity wall insulation is typically installed using insulating materials. Mineral wool is a popular choice, with installation being a simple process of drilling small holes into the outside walls and blowing material into the space until it has been filled. Having said this, the slab design can also be used for insulating cavity walls. Whether that may be with the use of mineral wool material or other types of material.
When done with professional help, installation can take as little as two hours to complete when dealing with an average size house and easy-access walls. If you do choose a professional to support you, they should check whether the walls are suitable to insulate – free from damp and any other issues that could cause problems along the way.
Cavity wall insulation can be covered under the government's Green Homes Grant. If you're eligible, you could save money on what you spend when insulating your property.
---
What is cavity wall insulation used for?
Cavity wall insulation is typically used for preventing heat loss in your home.
Once cavity wall insulation is in place, it will work by trapping the air in the insulation material that has been injected into the cavity. The clever use of materials helps trap warm air, as well as prevent air from circulating. As a result, heat loss is prevented in two ways; conduction and convection.
How long does cavity wall insulation last?
Cavity wall insulation has been a successful solution for property insulation for so long. Now, with the latest systems, you can expect your cavity insulation to be guaranteed to last up to 25 years when installed under the assurance of CIGA (Cavity Insulation Guarantee Agency).
---
What are the benefits of cavity wall insulation?
The walls were traditionally designed as a way to waterproof a property, but the possibility of insulation added to the list of benefits.
Cavity wall insulation is perceived as a necessary solution for the home. Not only for its insulation properties but also for the many other eco-friendly and cost-saving benefits that come with it.
One of the main focuses of cavity wall insulation is the benefits that involve savings on cost. Especially when it comes to energy bills. In fact, cavity wall insulation can pay for itself in as little as five years. The cost to install will depend on the type of property, material and the time required to install it. So make sure you explore cavity wall insulation options.
With these benefits coupled with the fact that the system is recognised as being very good at retaining heat inside properties, it is no wonder cavity walls took centre stage after the 1920s ended.
---
Types of cavity wall insulation
Mineral wool
Mineral wool insulation is one of the most commonly used materials when it comes to cavity wall insulation. Particularly because of the array placement options when it comes to installing it between the studs. It's easy to slide between the joists, can be packed tightly and also be pre-cut to suit joist widths.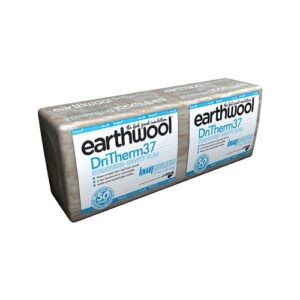 Beads and granules
The use of beads and granules is also a popular choice because they're designed to trap heat efficiently. They can also create a gap-free wall insulation style. Typically they'll be polystyrene, which is why they suit those looking for a lighter, more cost-effective solution.
Foam
Foam insulation, typically made of polyurethane, has been hailed as the best thermal cavity wall insulation. Installing it, however, can be tricky. So it's important to get a professional in to make it work. Foam offers the best thermal cavity wall insulation, but installation is tricky and needs expert attention, and some foams have been known to degrade in the long term.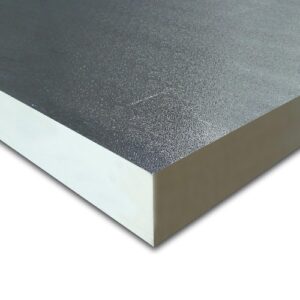 Cavity walls built in the last 20 years or so are typically insulated already. However, if you are unsure or want to confirm before adding new insulation in place, there are a few ways to do so:
Speak to a registered installer to perform what is called a borescope inspection. A process where the installer drills a small hole in an external wall to see if the walls are empty or already insulated.
Speak with your local building control authority to see if any documents indicated the walls being insulated.
Speak to CIGA with your concerns – they'll ask for the property address and postcode to allow them to search through the Guarantee database.
Take note of any small holes that seem to have been covered up as this can be a sign of where the insulation has been blown in.
Here is an example of one type of cavity wall insulation: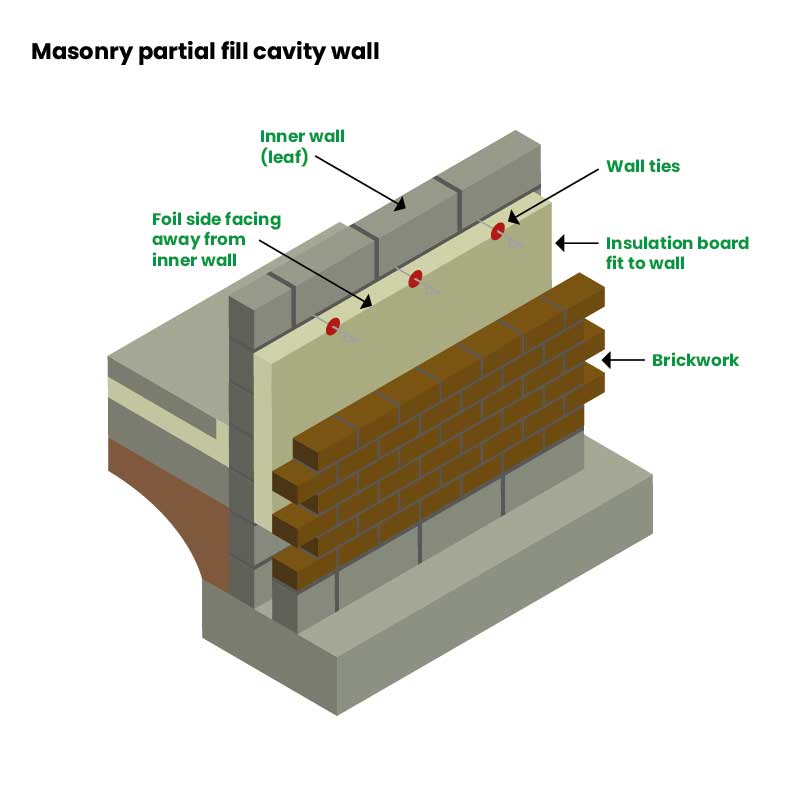 ---
Cavity wall insulation sizes
Here are some examples of the available insulation for full and partial fill cavity wall installation:
| | | |
| --- | --- | --- |
| Type of insulation | Brand | Thickness (from) |
| CW4000 Partial Fill Cavity Wall Insulation Board | Celotex | 40mm |
| DriTherm Cavity Insulation Slab | Knauf | 50mm |
| Full Fill Cavity Batt | Rockwool | 50mm |
| High Performance Partial Fill Cavity Slab | Rockwool | 50mm |

How to figure out your wall type
The age of your home will be the first clue in figuring out whether your property has cavity walls or not. However, a few other clues can be particularly helpful when it comes to identifying a solid or cavity wall:
Cavity wall
A cavity wall will have a brick style where all bricks are the same size. Essentially laid out in a clean format with all bricks laid lengthways in an even pattern.
Another way of checking whether you have a cavity or solid wall is by measuring the outside walls from a window or door. A wall more than 30cm thick will probably have a cavity wall.
Solid wall
A solid wall's brick style is more varied in its design, combining the use of full-length and half-length bricks in place. Moreover, a thinner wall (less than 30cm) will typically be a sign of a solid wall.

If you're still stuck, hiring a professional can help you identify your wall type with ease.
---
If you'd like more advice, you can give us a call or use the chatbox in the bottom right for support. You can also take a look at our other Help & Advice articles to discover more insulation advice. 
Was this guide useful?
Let us know if you liked the post. That's the only way we can improve.
Thanks for rating this article.
Mentioned in this project guide: