Cavity walls are the most common walls in homes in the UK. Double-skin properties were built from around 1920 so if your home was built after that then it's more than likely got an inner wall, an air gap, and then an external wall. This space can be insulated with a range of types of insulation but if you have a solid wall, made of 50cm bricks, for example, there are other options for you. Read our post about insulating a wall to learn the methodology and which is best for your insulation plan.
Of course, it's not just walls that can be insulated. Insulating your entire home comprehensively, even walls inside the house can make sure your home is the most energy-efficient and it's cosy too. Insulating your home well will reduce heating bills too so it's an all-round win-win. Here we have a step-by-step guide to insulating different areas of your home and what materials we recommend to do the job.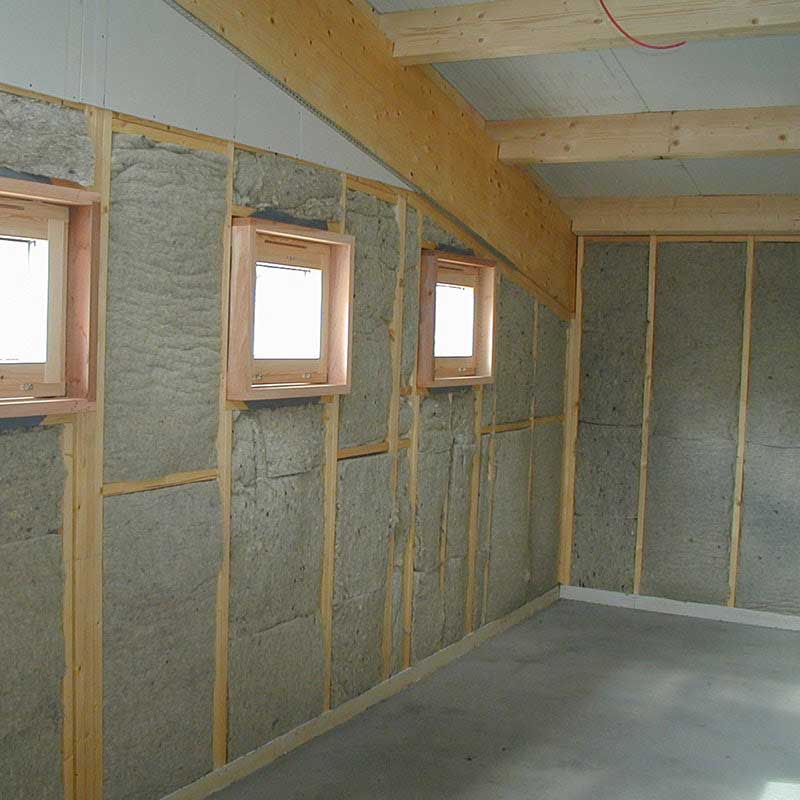 ---
What types of insulation are there?
There's a vast array of insulation types available in the construction market today, but it's only domestic insulation that homeowners need to consider. Industrial-grade or high-level acoustic insulation would be too costly and just too much in a three-bed semi. Types of domestic insulation include insulation board, roll insulation, batt insulation (also known as insulation slab), multifoil insulation, acoustic insulation, and insulated plasterboard too. Below, we'll break down what types are available and what their main properties are.
Insulation Type
Typical Material
Best Suited For: 
Main Advantages
Insulation Board
PIR, phenolic foam, polystyrene, wood fibre
•Large areas
•Cavity walls
•Cost-effective
•Very thermally efficient
•Easy to cut and work with
•No dangerous fibres
Insulation Slab (also known as batt or roll)
Glass wool, rock wool, mineral wool, sheep's wool
•Loft floor insulation
•Ceilings
•Floors
•Easy to slide under joists
•Can pack tightly
•Fits nicely between studs
•Can be pre-cut to joist widths
Multifoil Insulation
Polyethylene, multiple layers of foil


•Areas that need an insulation boost
•Areas where space-saving is needed
•Very energy efficient
•Vapour control built-in
•Lightweight
•Can be taped in to place
Acoustic Insulation
Sheep's wool, mineral fibre, acoustic resilient layers
•Rooms that need to keep sound in
•Rooms that need to keep sound out
•Joint thermal and acoustic
•Can reduce room-to-room noise
•Can reduce outside noise
Insulated Plasterboard
Gypsum, PIR, phenolic foam
•Quick install of partition wall
•Removing the need to plaster
•Short time until it can be decorated
•Time-saving
•Cost-effective
•Range of thicknesses

Was this guide useful?
Let us know if you liked the post. That's the only way we can improve.
Thanks for rating this article.
Mentioned in this project guide: