Plasterboard, also known as drywall or gypsum board, is a sheet of Gyproc lined on each side with heavy-duty construction paper.
There are many types of plasterboard, all specifically made for a range of applications.
The type of edging that plasterboard offers depends on whether you need to plaster over the board or you can finish it as it is. Using wet plaster is quickly becoming a 'traditional' method as drylining is all the more popular thanks to its speed and ease.
Tapered edge plasterboard is for jointing and skimming whilst square edge plasterboard is best suited for textured finishes.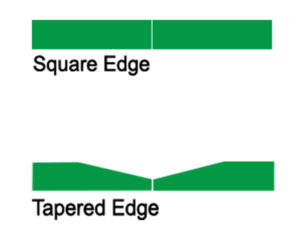 But that's not all:
Once you've chosen the edging of the board, there is a bevvy of other choices too.
The thing is:
Vapour control plasterboard and impact protection plasterboard are two types that are popular here at Insulation Superstore. But the real favourites of builders, homeowners and specifiers are below.

Table of contents
---
Moisture-resistant plasterboard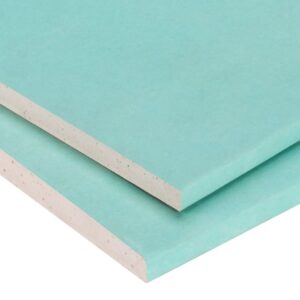 In the core of moisture-resistant plasterboard are some additives which repel moisture.
These plasterboards are the only suitable plasterboards for kitchens and bathrooms, as the humid environment will otherwise decay the quality of the board over time and can result in loss of effectiveness of any insulating properties.
Using non-moisture-resistant plasterboard in a moist area will lead to damp, rot and mould over time. Moisture-resistant plasterboards are typically painted in green.
---
Acoustic plasterboard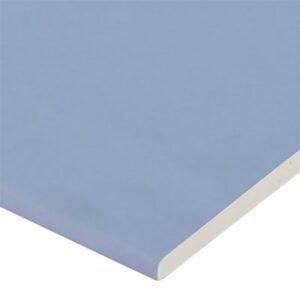 Opt for acoustic plasterboard, and you'll get additional benefits over just being able to finish off the room.
Acoustic plasterboard will keep the sound out of the room and reduce how noise travels between rooms to give a more private and comfortable life for those living there.
Utilising acoustic plasterboard in a living room refurbishment, for example, will mean that a loud movie won't disrupt a quiet chat in the kitchen.
Acoustic plasterboards are easy to distinguish by their blue colour.
---
Fire-resistant plasterboard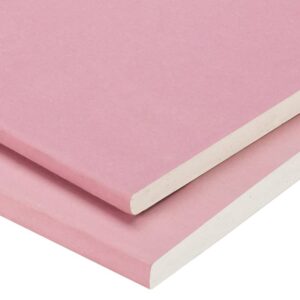 Fire-resistant plasterboard does exactly what it says on the tin.
It's important to become familiar with and choose the right fire performance rating as each rating denotes a different thing.
Some fire-resistant plasterboard may be non-combustible, whereas some may offer 240 minutes of fire resistance before it will catch fire.
Keep in mind that if fire-resistant plasterboard isn't specified and is just an optional extra, it's worth choosing what suits your application best. If it's specified then pick the correct performance rating to meet building regulations.
Fire-resistant plasterboards are usually painted pink to make them stand out.
---
Insulated plasterboard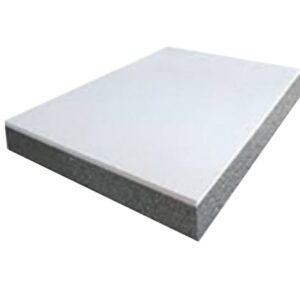 Last but certainly not least among the various types of plasterboard, we've got insulated plasterboard.
Insulated plasterboard is a favourite amongst dry liners as it's so easy to install.
It's essentially a piece of insulation board faced with plasterboard but the fact that they're already bonded together and ready to go makes the process faster and more efficient than if you were installing a layer of insulation and then plasterboard.
Just like regular plasterboard, this type can be finished without plastering over too.
Learn how to install insulated plasterboard with our step-by-step guide.
---
Understanding the different types of plasterboard
It's important to note that availability and specific names may vary depending on the region and manufacturer.
So, it's always a good idea to consult with local suppliers or construction professionals to determine the most appropriate plasterboard for your specific project.
---
There are advantages and disadvantages to each of the available plasterboard options. If you are unsure which type of insulation you need or that will suit your application, contact our helpline on 01752 692 206 for more information, email on sales@insulationsuperstore.co.uk or use our live chat option.
Was this guide useful?
Let us know if you liked the post. That's the only way we can improve.
Thanks for rating this article.
Mentioned in this project guide: